angi
Admin





rank

: 196


Ημερομηνία εγγραφής

: 2010-09-30


Ηλικία

: 96


Τόπος

: In Your Soul


Subject: Blues Ballads-(2010) 07.10.16 5:50

---


01. The Fabulous Thunderbirds - Tuff Enuff
02. The Robert Cray Band feat.The Memphis Horns - The Forecast
03. Albert King - Born Under a Bad Sing      
04. Kid Ramos - Welcome Blues
05. Rick Vito - Going Home
06. Keb Mo - Just Like You
07. Sunnyland Slim Blues Band - I feel So Bad
08. Buddy Guy - Marry Had A Little Lamb      
09. Lee Roy Parnell With Keb Mo - I Deelare
10. Tab Benoit - Too Many Drivers At The Wheel
11. Mark Selby - I`m The Lucky One
12. Stevie Ray Vaughan And Double Trouble - Come On
13. John Mayall & Friends - So Many Roads
14. Peter Green Splinter Goup - Real World
15. The Blues Band - Stepping Out On Main
16. Julian Sas - I Believe To My Soul
17. Eric Sardinas - Get Along Rider
18. Melvin Taylor & The Slack Band - Even Trolls Love Rock & Roll

 

The term blues ballad is used to refer to a specific form of popular music which fused Anglo-American and Afro-American styles from the late 19th century onwards. From the 20th century it was also used to refer to a slow tempo, often sentimental, song in a blues style.
musicmatt
Member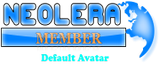 rank

: 1


Ημερομηνία εγγραφής

: 2010-10-16


Subject: Re: Blues Ballads-(2010) 07.10.16 20:39

---
rocknick
Member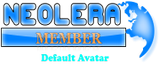 rank

: 2


Ημερομηνία εγγραφής

: 2013-07-19


Subject: Re: Blues Ballads-(2010) 08.10.16 1:28

---
zep8085
Member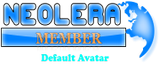 rank

: 1


Ημερομηνία εγγραφής

: 2016-12-06


Subject: Re: Blues Ballads-(2010) 29.01.17 22:08

---
caffeco
Member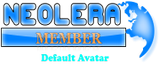 rank

: 1


Ημερομηνία εγγραφής

: 2010-10-21


Subject: Re: Blues Ballads-(2010) 16.02.17 18:52

---
Sponsored content

Subject: Re: Blues Ballads-(2010)

---