angi
Admin





rank

: 197


Ημερομηνία εγγραφής

: 2010-09-30


Ηλικία

: 97


Τόπος

: In Your Soul


Subject: "The Black Socks", Les Chaussettes Noires 13.12.15 5:49

---

Translated in English as "The Black Socks", Les Chaussettes Noires were one of the earliest pioneers of rock & roll music in France. They were led by charismatic crooner Eddy Mitchell, who soon embarked on a solo career that lasts to this day with dozens of albums to his credit. After signing with Barclay in 1960, they cranked out a full-length LP of twist-era heaters every six months or so until Mitchell joined the military in 1962. Unable to continue their wave of success with the magic man on the mic, they finally called it quits in early 1964.

This is Barclay's career-spanning longbox discography, and includes: all five studio albums, their off-album instrumental EP, both EPs they recorded after losing Mitchell, plus a handful of outtakes & alternate versions.
prsilvester
Member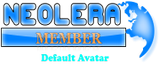 rank

: 1


Ημερομηνία εγγραφής

: 2014-05-31


Subject: Re: "The Black Socks", Les Chaussettes Noires 15.12.15 11:02

---
rocknick
Member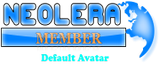 rank

: 2


Ημερομηνία εγγραφής

: 2013-07-19


Subject: Re: "The Black Socks", Les Chaussettes Noires 31.08.16 23:47

---
rolo batres
Member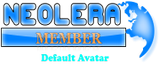 rank

: 10


Ημερομηνία εγγραφής

: 2010-11-05


Subject: Re: "The Black Socks", Les Chaussettes Noires 02.11.16 6:57

---
jhcl40
Member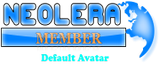 rank

: 1


Ημερομηνία εγγραφής

: 2015-07-21


Subject: Re: "The Black Socks", Les Chaussettes Noires 05.11.16 3:29

---
hobbesandy
Member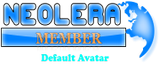 rank

: 1


Ημερομηνία εγγραφής

: 2017-03-19


Subject: Re: "The Black Socks", Les Chaussettes Noires 20.03.17 11:19

---
Sponsored content

Subject: Re: "The Black Socks", Les Chaussettes Noires

---