angi
Admin





rank

: 197


Ημερομηνία εγγραφής

: 2010-09-30


Ηλικία

: 97


Τόπος

: In Your Soul


Subject: Sticky Soul Fingers – A Rolling Stones Tribute (2011) 17.11.15 21:11

---

The latest free CD release from MOJO Magazine's January 2012 issue is a tribute to The Rolling Stones' Sticky Fingers, with a soul twist. I know virtually none of these artists, but all the tracks are (apparently) previously unreleased, so it's a bit more than just a gathering of tired covers (click the bottom image for a pop-up). As you already know, these types of affairs are hit and miss, but the soul angle gives this album a boost, and if you've been wondering what all the fuss is about Sharon Jones (& The Dap-Kings), you can check out her chops on a rearranged "Wild Horses." I was personally drawn to the raw, 60s-technology sound of The Sugarman 3's instrumental cover of "Bitch" (hear both tracks below). But… how Anthony Joseph managed to turn "Dead Flowers" into a 60s black funk manifesto is anybody's guess. The cover, of course, is a variation of one of the alternate designs for Sticky Fingers, released, then withdrawn, overseas. 


ALICE RUSSELL – Brown Sugar (3:03)
BLACK JOE LEWIS & THE HONEYBEARS – Sway (4:24)
SHARON JONES & THE DAP-KINGS – Wild Horses (5:32)
THE BAMBOOS – Can't You Hear Me Knocking (3:42)
NAOMI SHELTON & THE GOSPEL QUEENS – You Gotta Move (2:59)
THE SUGARMAN 3 – Bitch (2:17)
ALOE BLACC & JOEL VAN DIJK – I Got The Blues (4:10)
REN HARVIEW – Sister Morphine (2:32)
ANTHONY JOSEPH & THE SPASM BAND – Dead Flowers (5:50)
LEE FIELDS – Moonlight Mile (3:39)
BETA HECTOR – Angie (3:44) (Bonus Track)


 

BONUS:
Sticky Fingers (1971)
A Stellar Mix Of One Of The Best Ever


Throw a rock and you'll hit somebody that considers Sticky Fingers the greatest album ever made during the rock era. And, it is kind of hard to believe that all those incredible songs (and performances) are from just one album. I grabbed this 2010 SHM 320 in anticipation of wanting to hear it after the MOJO tribute. What a sheer joy to listen to. Above and beyond it being one of the all time greats, this mix is just gorgeous (with distinct acoustic guitars in "Brown Sugar"). I want to buy one just because I know I'd never need another. Only thing at Amazon is the 2010 SAC (which may or may not be equivalent – or may be the same disc). The import cover you see is part of the latest '10s packaging. Just follow the tribute brick road for the music.
rocknick
Member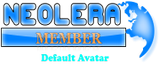 rank

: 2


Ημερομηνία εγγραφής

: 2013-07-19


Subject: Re: Sticky Soul Fingers – A Rolling Stones Tribute (2011) 01.09.16 16:43

---