angi
Admin





rank

: 197


Ημερομηνία εγγραφής

: 2010-09-30


Ηλικία

: 97


Τόπος

: In Your Soul


Subject: The Crystals-Da Doo Ron Ron- The Very Best Of The Crystals 01.08.15 7:25

---

Artist: The Crystals
Title Of Album: Da Doo Ron Ron: The Very Best of
Recording Date: 1961 - 1964.
Year Of Release: 2011
Label: Sony Legacy
Genre: Pop
Quality: Mp3
Bitrate: 320 kbps
Total Time: 47:09 Min
Total Size: 116 Mb

Tracklist:

1. There's No Other Like My Baby
2. Oh Yeah, Maybe Baby
3. Uptown
4. What a Nice Way to Turn 17
5. He Hit Me (It Felt Like a Kiss)
6. No One Ever Tells You
7. He's a Rebel
8. I Love You Eddie
9. Another Country – Another World
10. Please Hurt Me
11. He's Sure the Boy I Love
12. Da Doo Ron Ron
13. Heartbreaker
14. Then He Kissed Me
15. I Wonder
16. Little Boy
17. All Grown Up
18. Woman in Love (With You)

Among aficionados of the girl group sound, there can't be five acts more beloved than the Crystals. Their best-known songs, which include "He's a Rebel," "Uptown," "Da Doo Ron Ron," "Then He Kissed Me," and "There's No Other Like My Baby," are among the finest examples of the best that American rock & roll had to offer in the period before the British Invasion; and decades into the CD era, the group's records are still prized in their original vinyl pressings even by non-collectors, who seem to recognize that there was something special about the Crystals' work.
One of the defining girl groups of the early 60s, whose members came from different sections of Brooklyn were the link between the simpler doo-wop harmonies of the 50s and the sophisticated look and sound of pop divas like the Supremes. They are the group that are credited with first putting the Philles label on the pop map.
Fifty years ago, legendary producer Phil Spector established his own record label Philles, and a new sound began to ring out of radio speakers across America. The sound Spector created lush, resonant, and dramatic, blending the sentimental swoon of string sections with the excitement of rock and roll was so different, so instantly recognizable, it earned its own name: The Wall of Sound. Through the 1960s, with songs like Be My Baby, Then He Kissed Me, Walking in the Rain, and Da Doo Ron Ron, he ruled the pop charts and made artists like Darlene Love, The Crystals and The Ronettes household names. For twenty years, no new collections of these artists, Philles s most successful, have been released, and only a limited amount of the tracks have been available digitally. The newly remastered greatest hits collections contain the best and most iconic recordings by these artists, and their familiarity will be sure to strike a chord with fans both young and old.
stevedarn
Member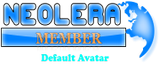 rank

: 10


Ημερομηνία εγγραφής

: 2010-12-09


Subject: Re: The Crystals-Da Doo Ron Ron- The Very Best Of The Crystals 01.08.15 10:54

---
yianang
Member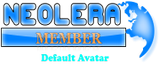 rank

: 3


Ημερομηνία εγγραφής

: 2012-01-10


Subject: Re: The Crystals-Da Doo Ron Ron- The Very Best Of The Crystals 02.08.15 3:57

---
Harmon951
Member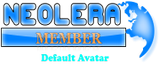 rank

: 1


Ημερομηνία εγγραφής

: 2011-08-04


Subject: Re: The Crystals-Da Doo Ron Ron- The Very Best Of The Crystals 06.08.15 0:33

---
Germtt
Member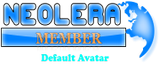 rank

: 1


Ημερομηνία εγγραφής

: 2015-08-06


Subject: Re: The Crystals-Da Doo Ron Ron- The Very Best Of The Crystals 09.08.15 0:59

---
dax1
Member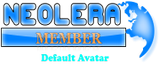 rank

: 1


Ημερομηνία εγγραφής

: 2015-09-04


Subject: Re: The Crystals-Da Doo Ron Ron- The Very Best Of The Crystals 05.09.15 2:28

---
paem
Member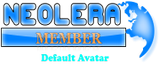 rank

: 1


Ημερομηνία εγγραφής

: 2014-04-30


Subject: Re: The Crystals-Da Doo Ron Ron- The Very Best Of The Crystals 03.01.16 17:24

---
rocknick
Member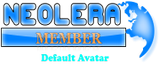 rank

: 2


Ημερομηνία εγγραφής

: 2013-07-19


Subject: Re: The Crystals-Da Doo Ron Ron- The Very Best Of The Crystals 31.08.16 22:00

---
Mietje
Member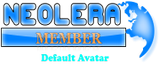 rank

: 1


Ημερομηνία εγγραφής

: 2016-01-10


Subject: Re: The Crystals-Da Doo Ron Ron- The Very Best Of The Crystals 07.02.17 16:44

---
Sponsored content

Subject: Re: The Crystals-Da Doo Ron Ron- The Very Best Of The Crystals

---