angi
Admin





rank

: 197


Ημερομηνία εγγραφής

: 2010-09-30


Ηλικία

: 97


Τόπος

: In Your Soul


Subject: Duncan Browne - Duncan Browne 1973 29.07.15 11:27

---

Duncan Browne biography
Duncan BROWNE (b. 1947-03-25 - d. 1993-05-28) was a UK composer and musician with a long and interesting career, who passed away at a much to young age in 1993. His initial forays into the world of music was as a part of the folk duo Lorel, but when that project fell apart he opted to release a solo album instead. And utilizing his impressive guitar skills, Give Me Take You from 1968 was his first low-key album. This piece of singer/songwriter material did help him to land a role in German movie Zeit Für Traume, but didn't make a major impact beyond that. When he returned with the single Journey towards the end of 1972 he did however, this single hovering at the outer edges of the top 20 singles charts at the time. The following self-titled full length production that was released in 1973 didn't make as much headway however. Soon after Browne hooked up with one Peter Godwin, and together they formed the band Metro, combining the aspects of art rock and glam rock in one go. Browne would depart that band following their initial self-titled album however, and following a brief stint with Godwin, Sean Lyons and Stewart Copeland in Public Zone, Browne opted to continue his solo career.

The Wild Places and Streets of Fire followed in 1978 and 1979 respectively, two albums by many described as akin to Roxy Music or Bryan Ferry. With a slight touch of King Crimson. Not too successful at the time however, and Browne would settle down to craft music for films, television and the theatre for the next decade or so. Curiously enough this lead to his second minor hit, as a song from the soundtrack made for BBCs Travelling Man became popular. It was while working on this series that Browne got to know director Sebastian Graham-Jones too, and they soon became close friends. Later on another addition to his circle of friends due to this line of work would be Nick Magnus.

In 1989 Browne got diagnosed with cancer, and while initial treatment appeared to be successful the disease returned a few years later, culminating in his death in 1993. At the time he was in the middle of making a new solo album, and after his death friends and colleagues he had got to know over the years decided that they should finish this production posthumously. Nick Magnus the principal caretaker of this project, but also with friends such as Sebastian Graham-Jones helping to finalize this album. The end result saw the light of day in 1995 as Songs of Love & War, described as a fine album exploring pretty much the same musical universe as Browne's solo productions from the late 70's.
rocknick
Member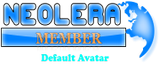 rank

: 2


Ημερομηνία εγγραφής

: 2013-07-19


Subject: Re: Duncan Browne - Duncan Browne 1973 30.07.15 9:55

---
daadaa
Member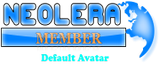 rank

: 10


Ημερομηνία εγγραφής

: 2010-12-12


Subject: Re: Duncan Browne - Duncan Browne 1973 30.07.15 19:44

---
deodato44
Member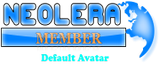 rank

: 1


Ημερομηνία εγγραφής

: 2016-04-08


Subject: Re: Duncan Browne - Duncan Browne 1973 08.04.16 6:06

---
janusmet
Member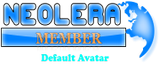 rank

: 1


Ημερομηνία εγγραφής

: 2015-09-11


Subject: Re: Duncan Browne - Duncan Browne 1973 08.04.16 10:35

---
Also Starring
Member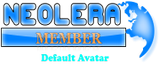 rank

: 1


Ημερομηνία εγγραφής

: 2016-09-25


Subject: Re: Duncan Browne - Duncan Browne 1973 09.02.17 15:20

---
phoenix2013
Member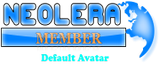 rank

: 1


Ημερομηνία εγγραφής

: 2014-07-29


Subject: Re: Duncan Browne - Duncan Browne 1973 09.02.17 15:38

---
prefini
Member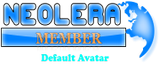 rank

: 1


Ημερομηνία εγγραφής

: 2011-01-11


Subject: Re: Duncan Browne - Duncan Browne 1973 05.12.17 19:36

---
sandibeache
Member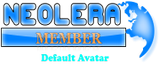 rank

: 1


Ημερομηνία εγγραφής

: 2017-04-28


Subject: Re: Duncan Browne - Duncan Browne 1973 05.12.17 20:57

---
Sponsored content

Subject: Re: Duncan Browne - Duncan Browne 1973

---