angi
Admin





rank

: 197


Ημερομηνία εγγραφής

: 2010-09-30


Ηλικία

: 97


Τόπος

: In Your Soul


Subject: Dr Zoom & the Sonic Boom - Union, NJ '71 05.07.15 5:51

---

Group Therapy
Pretty Little Woman
Look Towards The Land
Going Back To Georgia
Last Night In Texas
Will You Still Love Me Tomorrow
Jambalaya
The Zoom Son
Lady Of Boston

Notes: Dr. Zoom and the Sonic Boom only played a handful of shows, but they sure made an impact.
Whether that impact be from their name or the size of the band, which included Danny Federici,
Vini Lopez, Steve Van Zandt, David Sancious, and Garry Tallent, is undetermined. One of the
features of Dr. Zoom was the ongoing Monopoly game on-stage.
rocknick
Member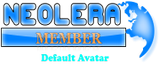 rank

: 2


Ημερομηνία εγγραφής

: 2013-07-19


Subject: Re: Dr Zoom & the Sonic Boom - Union, NJ '71 20.09.15 12:34

---
lislang12
Member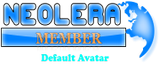 rank

: 1


Ημερομηνία εγγραφής

: 2016-08-08


Subject: Re: Dr Zoom & the Sonic Boom - Union, NJ '71 04.11.16 14:29

---
andrea_schneider
Member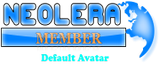 rank

: 1


Ημερομηνία εγγραφής

: 2016-11-03


Subject: Re: Dr Zoom & the Sonic Boom - Union, NJ '71 04.11.16 17:12

---
hobbesandy
Member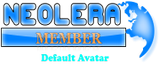 rank

: 1


Ημερομηνία εγγραφής

: 2017-03-19


Subject: Re: Dr Zoom & the Sonic Boom - Union, NJ '71 24.02.18 20:13

---
Sponsored content

Subject: Re: Dr Zoom & the Sonic Boom - Union, NJ '71

---