angi
Admin





rank

: 197


Ημερομηνία εγγραφής

: 2010-09-30


Ηλικία

: 97


Τόπος

: In Your Soul


Subject: The Rolling Stones - England's Newest Hit Makers 1964 02.07.15 17:13

---

[You must be registered and logged in to see this image.] Year: 1964
Style: Rock
Country: UK
Format: Flac+Cue+Log+Covers
Size: 114mb

Tracklist:

01. Not Fade Away
02. Route 66
03. I Just Want To Make Love To You
04. Honest I Do
05. Now I've Got A Witness
06. Little By Little
07. I'm A King Bee
08. Carol
09. Tell Me
10. Can I Get A Witness
11. You Can Make It If You Try
12. Walking The Dog Mick Jagger – lead and backing vocals, harmonica on "Little by Little" and "I'm a King Bee", percussion
Keith Richards – guitar, backing vocals
Brian Jones – guitar, harmonica, percussion, backing vocals
Charlie Watts – drums, percussion
Bill Wyman – bass guitar, backing vocals

Guest:

Ian Stewart – organ, piano
Gene Pitney – piano on "Little by Little"
Phil Spector – maracas on "Little by Little"





rocknick
Member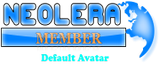 rank

: 2


Ημερομηνία εγγραφής

: 2013-07-19


Subject: Re: The Rolling Stones - England's Newest Hit Makers 1964 12.07.15 19:42

---
edinarovcanin
Member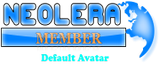 rank

: 1


Ημερομηνία εγγραφής

: 2015-09-22


Subject: Re: The Rolling Stones - England's Newest Hit Makers 1964 26.09.15 13:11

---
Jeffpop77
Member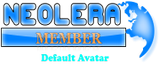 rank

: 1


Ημερομηνία εγγραφής

: 2014-08-07


Subject: Re: The Rolling Stones - England's Newest Hit Makers 1964 29.11.15 17:43

---
miguy
Member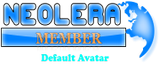 rank

: 1


Ημερομηνία εγγραφής

: 2017-07-30


Subject: Re: The Rolling Stones - England's Newest Hit Makers 1964 04.08.17 15:03

---
jando
Member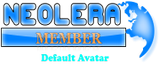 rank

: 1


Ημερομηνία εγγραφής

: 2017-09-25


Subject: Re: The Rolling Stones - England's Newest Hit Makers 1964 15.10.17 15:47

---
Sponsored content

Subject: Re: The Rolling Stones - England's Newest Hit Makers 1964

---