angi
Admin





rank

: 197


Ημερομηνία εγγραφής

: 2010-09-29


Ηλικία

: 97


Τόπος

: In Your Soul


Subject: Iron Butterfly - Göteborg, Sweden 1971 MP3 Thu Jun 11, 2015 7:53 pm

---

The Los Angeles music climate of the late sixties and seventies was characterized by the heavy sounds and sentiments that reflected the revolutionary attitudes of the generation. Bursting onto that scene was a new group whose sound not only epitomized the hard attitudes of the youth with its heavy drumming and bass lines, but also embraced more delicate aspirations through its intricate guitar and keyboard overlays.

Iron Butterfly was signed to ATCO records (a division of Atlantic Records) in the spring of 1967 and released their first album, aptly titled Heavy, the following winter. While the band was on the road with the likes of: The Doors, Jefferson Airplane, The Grateful Dead, Traffic, The Who, and Cream, their impressive debut stayed on Billboard's album charts for almost a year.

In July of 1968, Iron Butterfly released the monumental LP, In-A-Gadda-Da-Vida, featuring the 17:05 minute side-long track that shook the entire music industry with its phenomenal reception. 'Vida outsold every record in the history of recorded music within the first year of its release (over eight million copies sold) and therefore outgrew and outsold the standard of the music industry's "Gold Album" award. For this achievement, Iron Butterfly was subsequently awarded: The Industry's Very First "Platinum Album"! This historic award was created and presented by then-president of ATCO Records Ahmet Ertegun, who went on to become the current CEO of the WEA Group. Most recently, "Vida" received the Multi-Platinum award.

In-A-Gadda-Da-Vida, stayed on the charts for 140 weeks, with 81 weeks in the Top Ten. To date the album has sold in excess of 30 million copies and remains an undisputed classic in the archives of rock with DJ's and audiophiles worldwide.

Within a year of releasing In-A-Gadda-Da-Vida, Iron Butterfly had charted a third album, Ball, - which surpassed "Vida" (still in Billboard's Top 10) turning "Gold", and climbed to No. 1. Ball remained on the charts for 44 weeks, followed by two more album releases in 1970 - Live, and Metamorphosis, each charting respectably in the Top 20.
rocknick
Member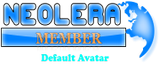 rank

: 2


Ημερομηνία εγγραφής

: 2013-07-19


Subject: Re: Iron Butterfly - Göteborg, Sweden 1971 MP3 Thu Jun 11, 2015 8:48 pm

---
leoaiz
Member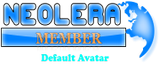 rank

: 1


Ημερομηνία εγγραφής

: 2015-10-16


Subject: Re: Iron Butterfly - Göteborg, Sweden 1971 MP3 Mon Sep 05, 2016 5:56 pm

---
Admin
Member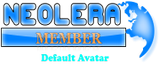 rank

: 1


Ημερομηνία εγγραφής

: 2016-01-22


Subject: Re: Iron Butterfly - Göteborg, Sweden 1971 MP3 Mon Sep 05, 2016 7:02 pm

---
fancydress
Member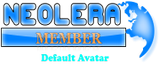 rank

: 1


Ημερομηνία εγγραφής

: 2016-05-27


Subject: Re: Iron Butterfly - Göteborg, Sweden 1971 MP3 Tue Sep 06, 2016 2:09 am

---
mremme@remme.eu
Member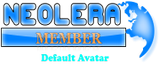 rank

: 1


Ημερομηνία εγγραφής

: 2017-06-11


Subject: Re: Iron Butterfly - Göteborg, Sweden 1971 MP3 Sun Jun 11, 2017 7:56 am

---
Baz
Member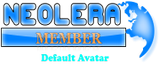 rank

: 1


Ημερομηνία εγγραφής

: 2017-01-24


Subject: Re: Iron Butterfly - Göteborg, Sweden 1971 MP3 Sun Jun 11, 2017 11:06 am

---
tolentino
Member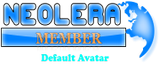 rank

: 2


Ημερομηνία εγγραφής

: 2015-01-24


Subject: Re: Iron Butterfly - Göteborg, Sweden 1971 MP3 Tue Jun 13, 2017 6:38 am

---
Sponsored content

Subject: Re: Iron Butterfly - Göteborg, Sweden 1971 MP3

---